Knoxville Courthouse Wedding | Michael & Tiffany's - Rachelle Long Photography
Apr 21, 2019
Weddings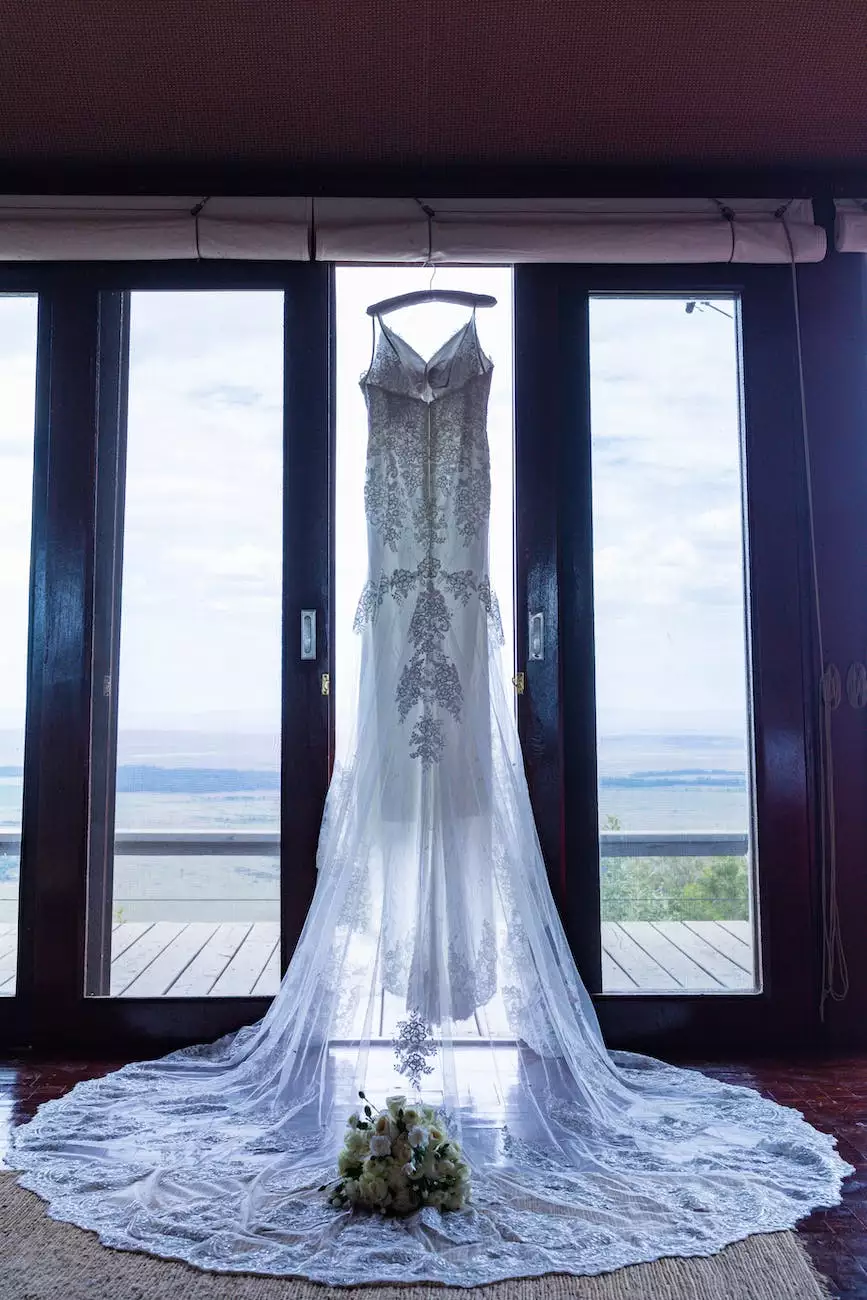 A Memorable Celebration of Love at Knoxville Courthouse
Celebrate the love story of Michael and Tiffany with us as we take you on a journey through their elegant and intimate Knoxville Courthouse wedding. Rachelle Long Photography was honored to document this special day, preserving cherished moments, emotions, and precious memories for a lifetime.
Capturing the Essence of Love
Rachelle Long Photography specializes in capturing love stories that unfold in the most beautiful settings. This Knoxville Courthouse wedding was no exception. With its historic charm and architectural elegance, the courthouse provided a stunning backdrop for Michael and Tiffany's celebration of love.
Beautiful Wedding Portraits
Our skilled photographers expertly captured Michael and Tiffany's love in a series of breathtaking wedding portraits. From the tender moments shared between the couple to the joyous smiles that radiated their happiness, every shot encapsulated the essence of their relationship.
Intimate Ceremony
The Knoxville Courthouse wedding ceremony was an intimate affair witnessed by their closest family and friends. With its grandeur and significance, the courthouse added a sense of timeless elegance to the occasion. As Michael and Tiffany exchanged vows, love saturated the air, creating an atmosphere of pure enchantment.
Telling a Love Story through Visual Artistry
Rachelle Long Photography believes that photography is more than just capturing images; it's about storytelling through visual artistry. With each click of the shutter, we aimed to create a narrative that reflects the emotions, details, and genuine moments shared by Michael and Tiffany on their special day.
Captivating Details
From the delicate lace of Tiffany's wedding gown to the elegant floral arrangements that adorned the ceremony, no detail went unnoticed. Our photographers embraced the beauty of the Knoxville Courthouse wedding venue, capturing each thoughtful element that added to the overall ambiance.
Emotional Candid Shots
Authentic emotions and candid moments were seamlessly captured throughout the day. From the tear-filled eyes of loved ones witnessing the exchange of vows to the laughter shared during heartfelt speeches, we preserved these fleeting instances, allowing the couple to relive them for years to come.
Preserving Memories for a Lifetime
At Rachelle Long Photography, we understand the significance of preserving wedding memories that will be cherished for generations. With our artistic eye and commitment to capturing every detail, we ensured that Michael and Tiffany's enchanting Knoxville Courthouse wedding will remain alive through their photographs.
A Lasting Legacy
Creating a lasting legacy is at the heart of what we do. The images from Michael and Tiffany's Knoxville Courthouse wedding will be passed down through their family for years, reminding future generations of the timeless love and joy embodied by this special couple.
Award-winning Photography
Rachelle Long Photography takes pride in our award-winning photography. Our commitment to excellence has garnered recognition in the industry, showcasing our dedication to capturing the beauty and essence of each couple's unique love story.
Contact Rachelle Long Photography
If you are planning your own Knoxville Courthouse wedding or any other special event in need of timeless and exquisite photographs, we would love to hear from you. Contact Rachelle Long Photography today to learn more about our services and how we can capture your precious memories in a way that surpasses expectations.
Book Your Photographer
Don't miss the opportunity to have your cherished moments captured by a top-tier photographer. Reach out to Rachelle Long Photography to book your session today. Let us be a part of your extraordinary love story.
Knoxville Courthouse Wedding | Michael & Tiffany's - Rachelle Long Photography - Preserving the beauty, love, and exquisite moments of Michael and Tiffany's Knoxville Courthouse wedding through timeless, award-winning photography.