Franklin, TN's Top Glamour Photographer
Oct 1, 2017
Photography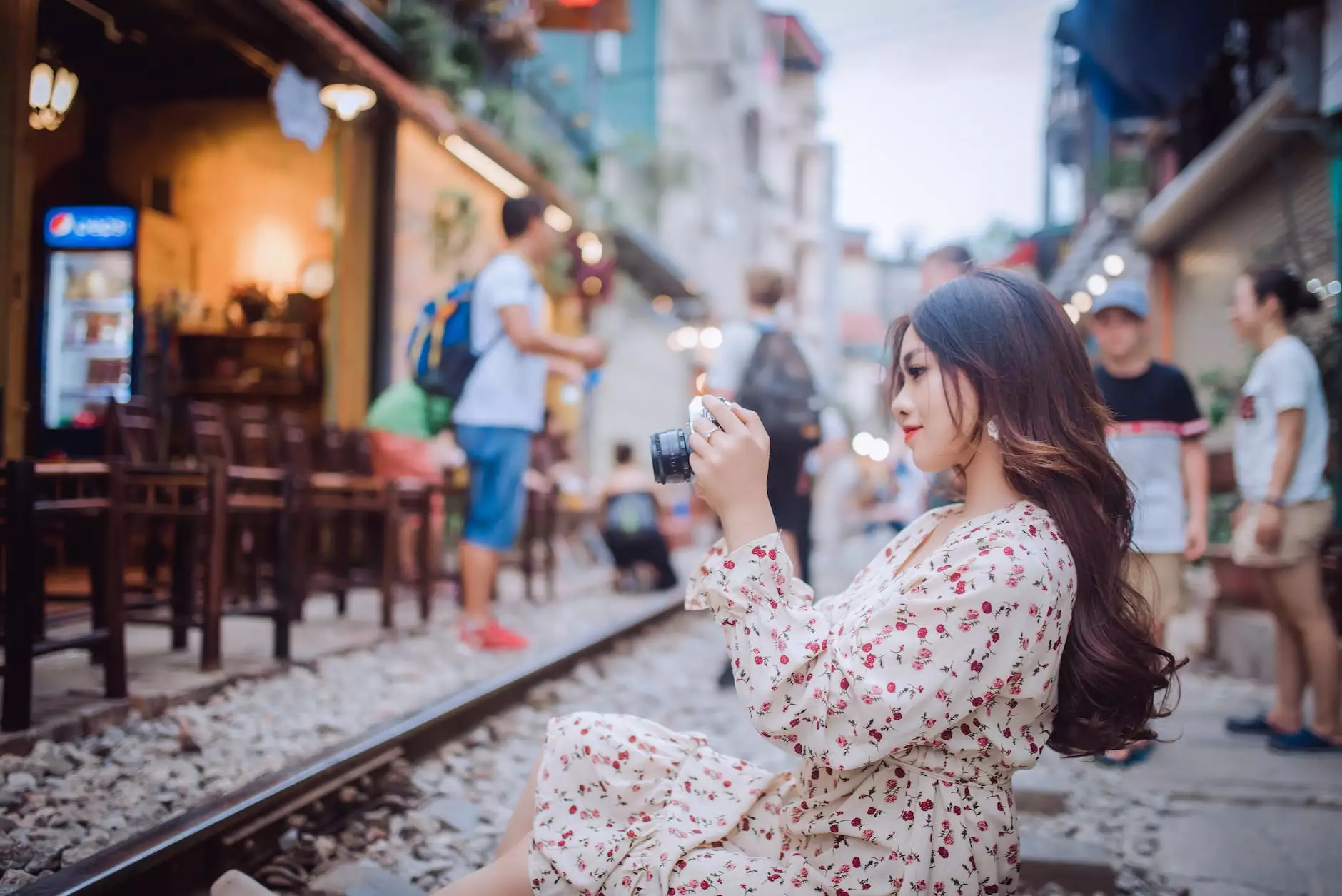 Welcome to Rachelle Long Photography, the premier glamour photography studio in Franklin, TN. We specialize in capturing stunning, high-end glamour photos that showcase your beauty, confidence, and unique personality. With our exceptional skills, artistic vision, and state-of-the-art equipment, we guarantee an unforgettable photography experience.
Capturing Timeless Glamour
At Rachelle Long Photography, we believe that every individual deserves to feel glamorous and empowered. Our experienced team of photographers understands the art of capturing timeless glamour in every shot. Whether you're looking for a glamorous solo portrait, a captivating couple's session, or an exquisite group photoshoot, we've got you covered.
Our studio is equipped with top-of-the-line lighting, backdrops, and props to create the perfect ambiance for your glamour photography session. We pay meticulous attention to detail to ensure that every element aligns with your vision, resulting in breathtaking photographs that will stand the test of time.
Unleash Your Inner Confidence
Glamour photography is more than just taking pretty pictures – it's about embracing your inner confidence and celebrating your unique beauty. Our skilled photographers have a keen eye for capturing your best angles, highlighting your features, and creating an atmosphere that brings out your natural radiance.
During your session, we'll guide you through various poses and expressions to ensure we capture your true personality and individuality. Our goal is to make you feel comfortable, relaxed, and empowered throughout the entire process. We believe that when you feel confident, it radiates through your photographs, creating truly extraordinary results.
Indulge in a Luxury Experience
When you choose Rachelle Long Photography, you're not just booking a photoshoot – you're stepping into a world of luxury and personalized service. We take pride in providing a seamless and memorable experience from start to finish.
Customized Consultation: Before your session, we'll schedule a consultation to discuss your ideas, preferences, and desired outcomes. We'll work closely with you to plan every detail, ensuring we create a glamorous experience tailored to your unique style.
Professional Hair and Makeup: Enhance your natural beauty with our team of talented hair and makeup artists. They will create a stunning look that complements your features and elevates your glamour to another level.
Posing and Direction: Our photographers are experts at posing and directing, ensuring you feel confident and look your absolute best in every shot. We'll guide you throughout the session, making sure to capture the most striking and flattering poses.
Retouching and Editing: After your session, our skilled retouching team will enhance your photographs, ensuring they meet our highest quality standards. We'll meticulously edit each image, accentuating your natural beauty while maintaining a timeless and authentic feel.
Artistic Prints and Products: Take your glamour photography to the next level with our exquisite selection of prints and products. From elegant framed prints to luxurious albums, we offer a range of options to showcase your photographs in the most stunning and sophisticated way.
Contact Us Today
Ready to experience Franklin, TN's top glamour photographer? Contact Rachelle Long Photography today to book your session. Whether you're celebrating a special occasion, embracing your individuality, or simply treating yourself to a glamorous experience, we guarantee to capture your beauty and confidence like no one else can.
Invest in yourself and create breathtaking memories that will last a lifetime. Don't settle for ordinary – choose the best glamour photographer in Franklin, TN, and let us transform your vision into an extraordinary reality.