Nashville Branding Photographer: Salon Brand Case Study
Mar 21, 2021
Photography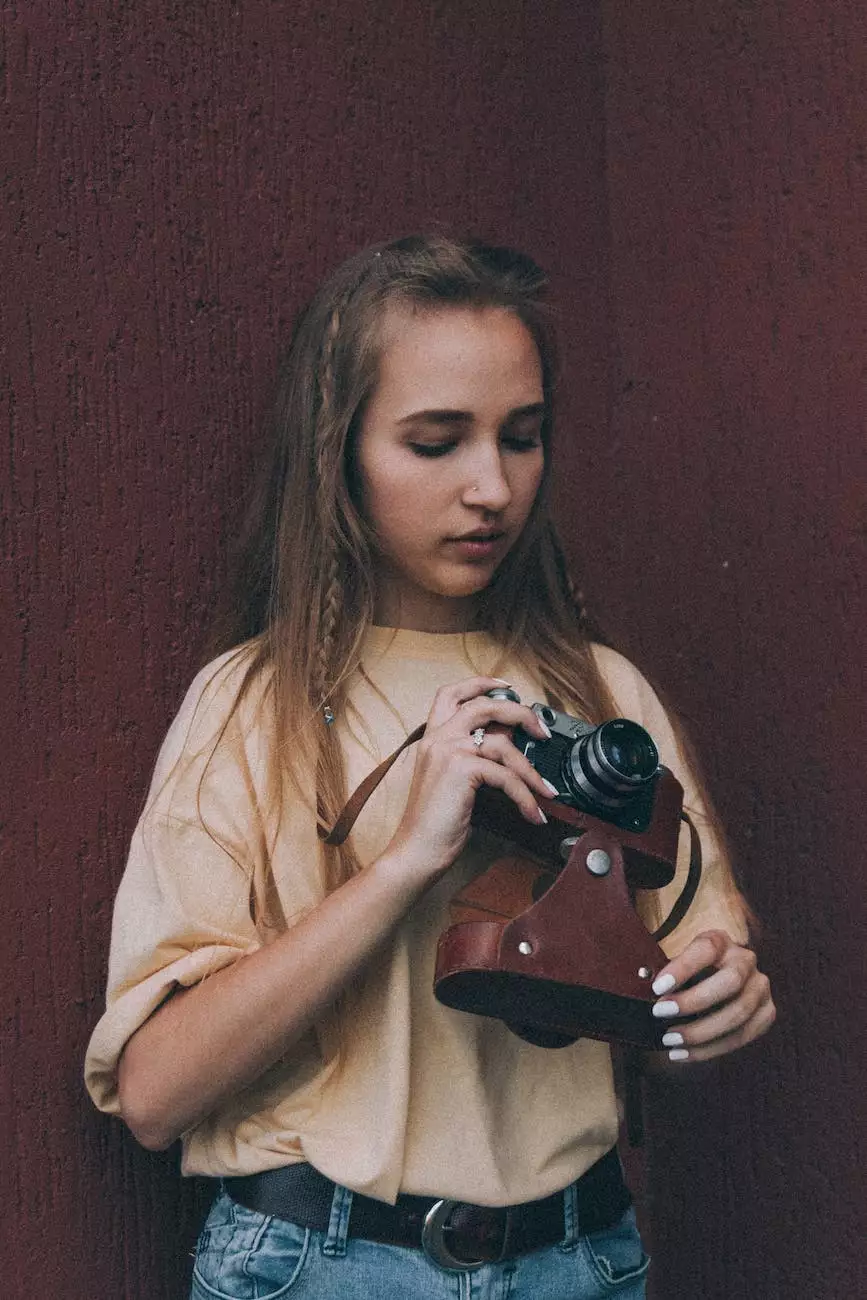 Introduction
Welcome to the fascinating world of personal and business branding photography brought to you by Rachelle Long Photography! In this case study, you will discover how Rachelle Long Photography, an expert in capturing stunning portraits, transformed the presence of Spitfire Salon in Franklin, TN.
About Rachelle Long Photography
Rachelle Long Photography is a leading brand in Nashville when it comes to professional photography services. With years of experience in the industry, we specialize in helping businesses and individuals elevate their brand through captivating imagery. Our expertise lies in creating unique personal and business branding portraits that showcase your true essence and make a powerful statement.
About Spitfire Salon
Spitfire Salon, located in the beautiful city of Franklin, TN, is a cutting-edge salon that prides itself on offering exceptional hair and beauty services. Their team of talented stylists and colorists brings passion, creativity, and expertise to every client they serve. With a commitment to providing personalized, top-notch experiences, Spitfire Salon offers more than just a haircut; they provide a memorable journey that makes their clients feel confident and beautiful.
The Branding Photography Collaboration
When Spitfire Salon approached Rachelle Long Photography for their branding needs, it marked the beginning of an exciting collaboration. Knowing the importance of powerful visuals in today's digital world, Spitfire Salon wanted to showcase their unique style, talented team, and the exceptional services they offer.
The Vision
In-depth discussions and brainstorming sessions were held to understand Spitfire Salon's vision and goals for their branding photography. Rachelle Long Photography paid close attention to their desired aesthetic, style preferences, target audience, and the overarching message they wanted to convey through their images.
The Planning and Preparation
As a meticulous planner, Rachelle Long Photography meticulously prepared for the branding photoshoot to ensure every detail was taken care of. This included scouting locations, coordinating with the salon team, arranging hair and makeup artists, and creating a detailed shot list that captured the essence of Spitfire Salon's brand.
The Photoshoot
The day of the photoshoot was an exciting and energetic experience for both teams. Rachelle Long Photography's talented photographers worked closely with Spitfire Salon's stylists and colorists to capture the magic happening behind the scenes. With careful attention to lighting, composition, and posing, each shot showcased the talent, passion, and creativity that makes Spitfire Salon stand out.
The Results
After the photoshoot, Rachelle Long Photography meticulously curated and edited the images to perfection. The final results were a collection of captivating and high-quality photographs that authentically represented Spitfire Salon's brand. From stunning individual portraits showcasing each stylist's talent to dynamic group shots highlighting the team's unity and professionalism, every photograph told a unique story.
The Impact
Spitfire Salon wasted no time in utilizing the branding photographs to elevate their online presence. These carefully crafted images were strategically incorporated into their website, social media profiles, marketing materials, and online listings. The impact was undeniable.
Increased Online Engagement
By showcasing visually striking imagery that reflected the salon's style and expertise, Spitfire Salon saw a significant increase in online engagement. Their social media followers grew, and the stunning photographs sparked conversations, leaving a lasting impression on current and potential clients.
Enhanced Brand Perception
The branding photography elevated Spitfire Salon's brand perception, positioning them as a top-notch salon with a strong commitment to quality and style. The high-end visuals served as a testament to their excellence, making them the go-to salon for individuals seeking exceptional hair and beauty services.
Increased Business Opportunities
The impact of the branding photography extended beyond online engagement. Spitfire Salon witnessed an increase in business inquiries and opportunities as a result of their enhanced brand image. People recognized their unique style and desired to experience the excellence Spitfire Salon had to offer.
Conclusion
In this captivating case study, we explored how Rachelle Long Photography collaborated with Spitfire Salon to create a remarkable brand transformation. Through visually captivating branding portraits, Spitfire Salon was able to elevate their online presence, enhance their brand perception, and generate increased business opportunities.
If you're seeking a Nashville branding photographer who can help you tell your unique story, captivate your target audience, and elevate your brand, look no further than Rachelle Long Photography. Contact us today to discuss your personal or business branding needs and let us help you make a powerful statement through stunning imagery.