Best Wedding Packages - Jim 865 454-3656
Oct 8, 2021
Weddings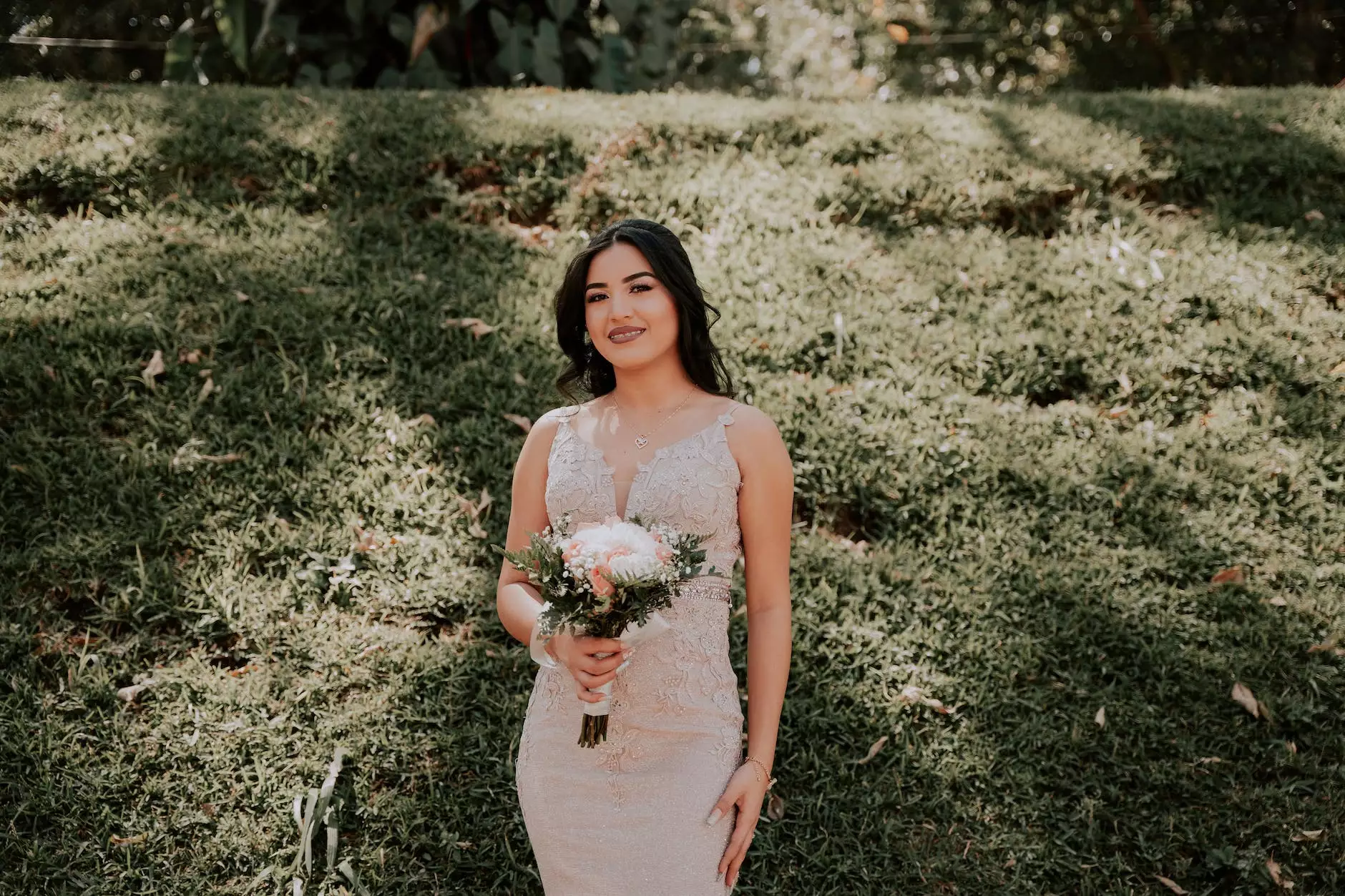 Introduction to Rachelle Long Photography
Welcome to Rachelle Long Photography, your trusted partner in capturing the most cherished moments of your wedding day. With our passion for visual arts and design, we aim to provide you with the best wedding photography experience possible. As a leading provider of wedding photography services in the industry, we pride ourselves on delivering exceptional results that truly capture the essence of your love story. Contact Jim at 865-454-3656 to discuss our best wedding packages tailored to your needs.
Capturing Your Special Day
At Rachelle Long Photography, we understand the importance of your wedding day. It is a celebration of love and commitment, filled with joy, emotions, and unforgettable moments. Our team of highly skilled photographers is dedicated to capturing these precious moments with expertise and creativity.
Unforgettable Memories Preserved
Your wedding day is unique, and we believe that your photographs should reflect that uniqueness. We go above and beyond to ensure that every shot tells a story, preserving the essence of your wedding day for years to come. From the intimate exchange of vows to the grand celebration, we carefully document every detail to create a visually stunning narrative of your special day.
Expertise and Creativity
With years of experience in the wedding photography industry, our team has the expertise and technical skills to capture the most breathtaking images. We understand the importance of lighting, composition, and timing to create photographs that are not only beautiful but also evoke the emotions of the moment. Our creativity shines through in our unique approach to each wedding, ensuring that your photographs will stand out.
Customized Wedding Packages
At Rachelle Long Photography, we offer a range of customizable wedding packages to suit your needs. We believe that every couple deserves exceptional service that caters to their specific requirements. Whether you are planning an intimate gathering or a lavish celebration, we have a package that will exceed your expectations.
Comprehensive Coverage
Our wedding packages are designed to provide comprehensive coverage of your special day. From getting ready shots to the final moments of the reception, we ensure that no precious memory goes uncaptured. Our team will be there with you throughout the day, blending into the background to document the candid moments while also taking stunning portraits of the couple and their loved ones.
High-End Products and Prints
We believe that the beauty of your wedding photographs should extend beyond the digital realm. That's why we offer high-end prints and products that allow you to showcase your memories in tangible forms. From exquisite albums to museum-quality prints, we provide you with the opportunity to relive your wedding day through stunning physical representations.
Contact Us Today
Are you ready to capture your special day with the best wedding photography services? Contact Jim at 865-454-3656 to discuss your wedding details, and let Rachelle Long Photography bring your vision to life. We look forward to being a part of your love story and providing you with exceptional memories that will last a lifetime.
Category: Arts & Entertainment - Visual Arts and Design