Nashville Branding Photographer: Salon Brand Case Study
Nov 18, 2019
Portraits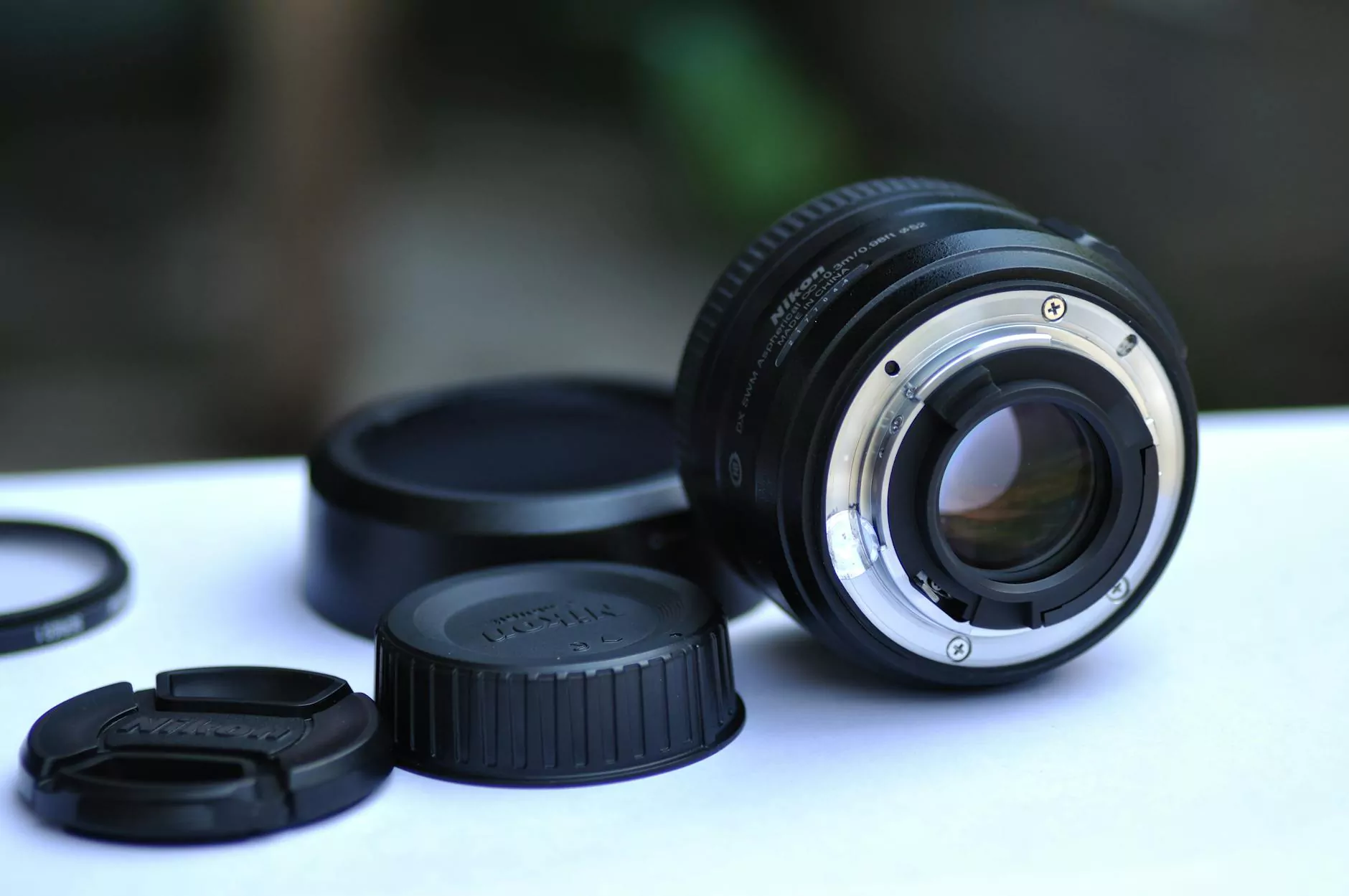 The Power of Professional Photography for Salon Branding
As a leading Nashville branding photographer specializing in personal and business headshot portraits, Rachelle Long Photography understands the importance of visual elements in creating a captivating brand image. In this exclusive case study, we dive into our collaboration with Spitfire Salon, a renowned local salon in Franklin, TN, focusing on how our expert makeup artist portraits helped elevate their brand to new heights.
Background: Spitfire Salon
Spitfire Salon, located in the heart of Franklin, TN, is a full-service salon known for its exceptional hairstyling and makeup artistry. With a team of talented professionals and a commitment to delivering an unforgettable salon experience, Spitfire Salon has built a loyal customer base over the years.
The Challenge: Enhancing Spitfire Salon's Brand Identity
When Spitfire Salon approached Rachelle Long Photography, they were looking to enhance their brand identity and elevate their online presence. They recognized that professional photography played a critical role in showcasing their talented makeup artists, attracting potential customers, and differentiating themselves from competitors.
The Solution: Captivating Makeup Artist Portraits
Rachelle Long Photography collaborated closely with Spitfire Salon to understand their brand values, aesthetic preferences, and target audience. By conducting in-depth discussions and planning sessions, we crafted a customized photography strategy that perfectly aligned with the salon's vision.
Understanding the Brand
We delved deep into understanding Spitfire Salon's brand personality, key differentiators, and desired brand image. This allowed us to create a visual narrative that encapsulated their unique style and showcased their makeup artistry expertise.
Location and Styling
Our team scoured various locations in Franklin, TN, to find the perfect backdrop for the makeup artist portraits. Each location was carefully chosen to complement the salon's brand aesthetics and provide a visually captivating environment for the photographs.
Makeup Artist Selection
We handpicked talented makeup artists from Spitfire Salon's team, focusing on showcasing their diverse skills, creativity, and ability to cater to various client preferences. This selection allowed us to create a comprehensive portfolio of makeup artist portraits, showcasing different styles, techniques, and trends.
The Execution: A Collaborative Process
Rachelle Long Photography believes in the importance of collaboration throughout the creative process. We worked closely with the Spitfire Salon team, ensuring their input and feedback were incorporated at every stage.
Pre-Shoot Planning
Prior to the photoshoot, we conducted detailed planning discussions to finalize the artistic direction, styling, and logistics. This ensured a seamless photoshoot experience and captured the essence of Spitfire Salon's brand identity.
Photoshoot Day
On the day of the shoot, our dedicated team brought together their expertise in photography and lighting to create stunning makeup artist portraits. The makeup artists showcased their skills while our photographers captured the intricate details and artistic flair, resulting in captivating images.
Post-Production and Selection
Our team meticulously curated the best photographs from the session, ensuring each image reflected the salon's brand essence and showcased the makeup artists' talent. With advanced editing techniques, we refined the images, enhancing their visual impact and ensuring consistency across the entire portfolio.
The Results: Elevating Spitfire Salon's Brand Image
The collaboration between Rachelle Long Photography and Spitfire Salon yielded outstanding results, transforming their brand image and online presence.
Enhanced Online Visuals
The professionally captured makeup artist portraits provided Spitfire Salon with a strong visual arsenal to showcase their expertise through their website, social media profiles, and online marketing efforts. This visual cohesion amplified their brand message and attracted new clients.
Increased Engagement and Conversion
Through strategic integration of the makeup artist portraits into their online platforms, Spitfire Salon witnessed an increase in engagement from their target audience. The visually stunning imagery caught the attention of potential clients, resulting in higher conversion rates and increased business opportunities.
Establishing a Competitive Edge
By leveraging Rachelle Long Photography's expertise, Spitfire Salon was able to differentiate themselves from competitors. The striking makeup artist portraits communicated professionalism, creativity, and unparalleled skill, establishing Spitfire Salon as the go-to destination for makeup artistry in the Franklin, TN area.
Conclusion
Rachelle Long Photography's collaboration with Spitfire Salon serves as a testament to the power of professional photography in enhancing brand identity and attracting new customers. If you're seeking to revamp your brand image, our skilled team of photographers is ready to bring your vision to life. Contact Rachelle Long Photography today, and let us help you create a captivating visual narrative that sets you apart in the competitive world of salon branding.