Zoo Knoxville Wedding | Carol and Christopher
Sep 13, 2020
Weddings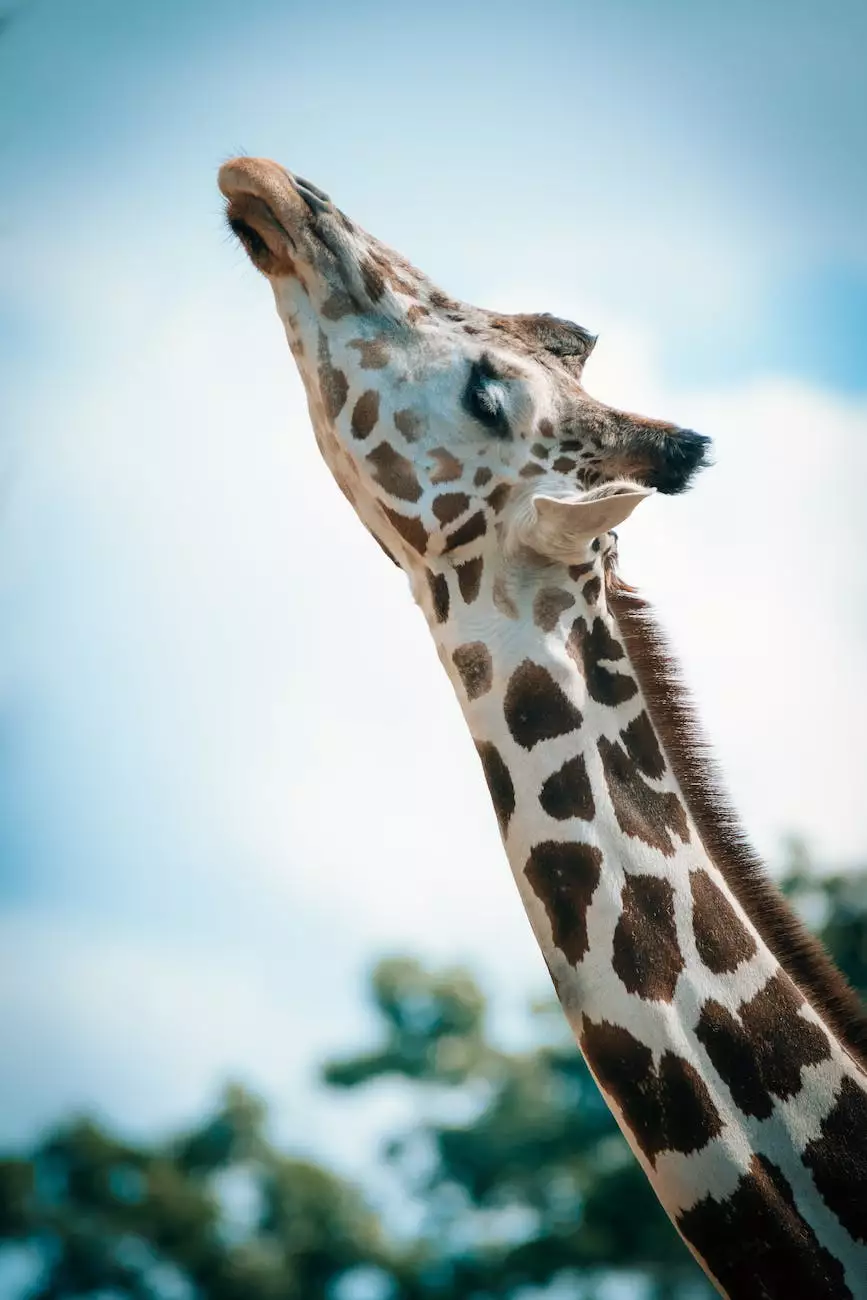 Celebrate Love at Zoo Knoxville
Experience the magic of Carol and Christopher's Zoo Knoxville wedding, beautifully captured by Rachelle Long Photography. This extraordinary event combined the enchantment of a wedding celebration with the essence of wildlife and nature.
Unforgettable Moments
From the moment Carol and Christopher exchanged their vows surrounded by breathtaking animal exhibits, it was clear that their love story was going to be an unforgettable one. Rachelle Long Photography seamlessly captured every emotional moment, bringing out the essence of their love.
Embracing Nature's Beauty
As Carol and Christopher embarked on this journey, they chose Zoo Knoxville as the backdrop for their special day. Nestled amidst blooming gardens and lush greenery, the vibrant atmosphere of the zoo added an extra touch of beauty and excitement to their wedding.
A Picture-Perfect Ceremony
The ceremony took place in a charming area of Zoo Knoxville, surrounded by the melodies of nature. Carol gracefully walked down the aisle, adorned in an exquisite gown, while Christopher awaited her with a beaming smile. Together, they exchanged heartfelt vows, promising a lifetime of love and adventure.
Memorable Surroundings
Zoo Knoxville's picturesque setting provided the perfect canvas for stunning wedding photos. As Rachelle Long Photography captured intimate moments between the couple and their loved ones, the charming animal exhibits created a unique and unforgettable backdrop.
Cherishing Every Detail
From the breathtaking decor to the meticulously planned reception, every detail of Carol and Christopher's wedding was thoughtfully curated. The couple's love for animals was elegantly incorporated into the celebration, with animal-inspired accents and centerpieces that reflected their passion.
The Joyous Reception
The reception was a symphony of happiness, featuring heartfelt speeches, joyous laughter, and the clinking of glasses. Rachelle Long Photography beautifully documented the lively atmosphere, capturing candid moments that will be treasured for generations to come.
Delightful Experiences for Guests
Carol and Christopher ensured their guests would have a memorable time at Zoo Knoxville. From bespoke animal encounters to delicious cuisine inspired by the zoo's exotic creatures, every aspect of the wedding aimed to create a unique and unforgettable experience for all.
Creating Lasting Memories
Rachelle Long Photography's artistry preserved not only the visual memories of Carol and Christopher's wedding but also the emotions felt on that special day. Each photograph encapsulated a moment of love, laughter, and pure happiness, enabling the couple to relive their cherished memories time and time again.
Choosing Rachelle Long Photography
When it comes to capturing the essence of your special day, trust Rachelle Long Photography. With an exceptional eye for detail and a passion for storytelling, Rachelle Long brings your wedding to life through mesmerizing visuals.
Award-Winning Photography
Rachelle Long Photography has been recognized within the art and wedding industry for its outstanding work and dedication to capturing heartfelt moments. Rachelle's talent and expertise ensure that each photograph truly reflects the emotions and beauty of your wedding day.
Personalized Approach
Rachelle understands the uniqueness of every couple and their love story. By getting to know you on a personal level, she not only brings comfort and ease to your special day but also ensures that your photographs reflect your individuality and bond.
Exceptional Service
From the initial consultation to the final delivery of your wedding photographs, Rachelle Long Photography provides exceptional service. With a commitment to professionalism, prompt communication, and a seamless process, your wedding photography experience will be effortless and enjoyable.
Capture the Magic of Your Special Day
Your wedding day is filled with love, joy, and unforgettable moments. Let Rachelle Long Photography capture the magic, ensuring that your memories last a lifetime. Contact us today to discuss your vision and reserve your date.
Preserving Your Love Story
Rachelle Long Photography believes in the power of photography to preserve your unique love story for generations to come. With a blend of artistry and a keen eye for emotion, Rachelle beautifully captures the essence of your relationship, allowing you to relive those cherished moments forever.
Experience the Difference
Discover the difference of working with a dedicated and talented photographer who truly cares about capturing the genuine moments of your wedding day. Rachelle Long Photography is passionate about going above and beyond to deliver exceptional photographs that take your breath away.
Moments That Matter
Trust Rachelle Long Photography to capture the fleeting moments, the laughter, the tears, and the authentic emotions that make your wedding day uniquely yours. Because the moments that matter deserve to be remembered in the most beautiful and heartfelt way possible.