Doc Ike's Old Time Photo Portfolio Website - Rachelle Long Photography
Sep 24, 2020
Photography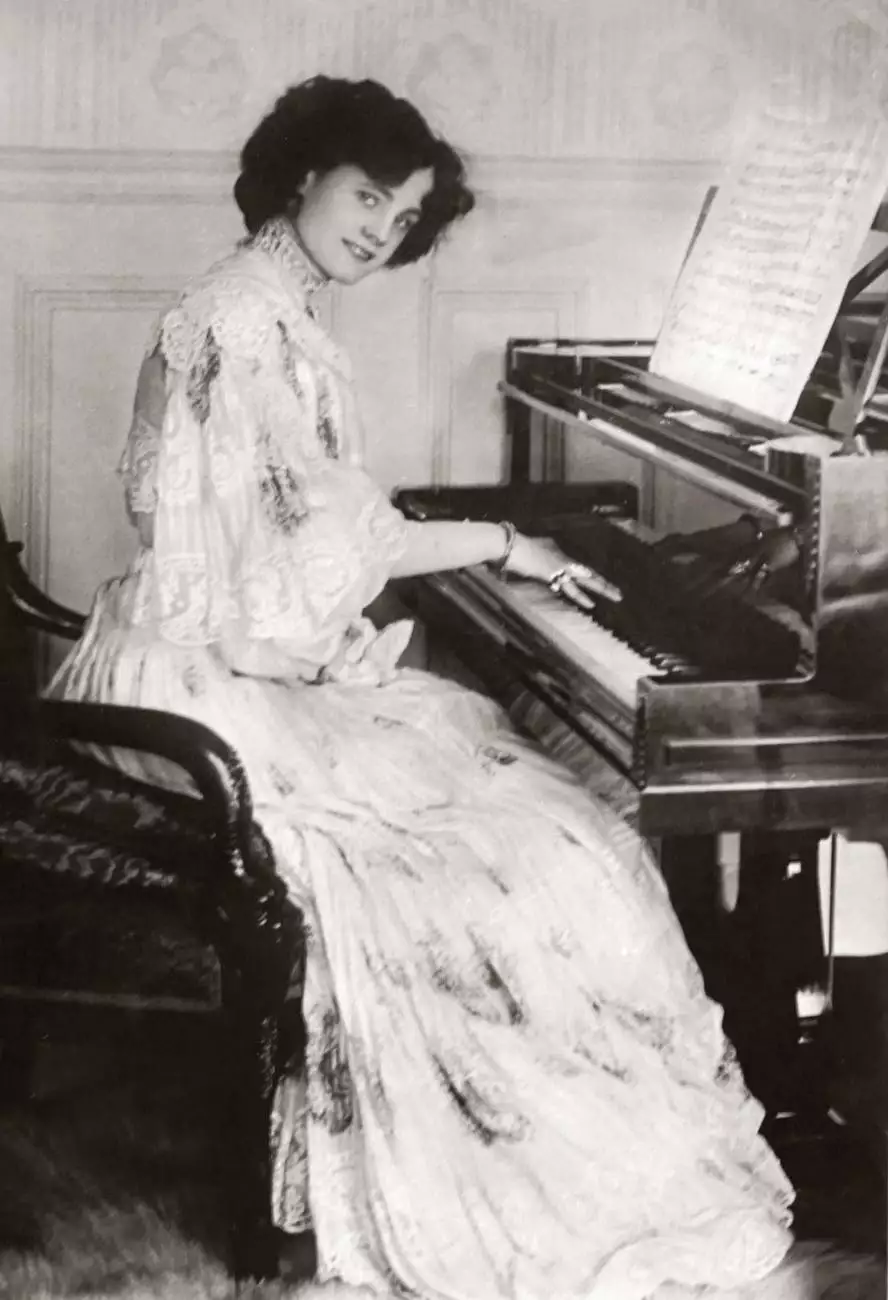 About Rachelle Long Photography
Rachelle Long Photography specializes in capturing timeless moments through the lens. With a strong focus on artistic expression and attention to detail, Rachelle Long combines technical expertise with a creative eye to produce stunning photographs that leave a lasting impression.
Experience the Magic of Old Time Photos
Step into the past and experience the enchantment of Doc Ike's Old Time Photo sessions. Our portfolio website allows you to immerse yourself in the world of vintage photography. From elegantly posed portraits to vibrant scenes reminiscent of a bygone era, we bring history to life through the art of photography.
Portfolio Highlights
At Rachelle Long Photography, we believe that every photograph tells a unique story. Our range of diverse portfolio highlights showcases our passion for capturing moments of joy, emotion, and beauty. From weddings to family portraits, from artistic landscapes to candid shots - explore our extensive collection and let the images speak for themselves.
Weddings
Celebrate your love with our expert wedding photography services. We understand the importance of preserving those cherished memories that will be treasured for generations to come. With an attentive approach, expert composition techniques, and the ability to capture the authentic essence of your special day, we ensure that your wedding photos will transport you back to the magic of the moment.
Family Portraits
From capturing the unique dynamics of a family to highlighting individual personalities, our family portrait sessions are designed to encapsulate the love and connections within your family. With a knack for making everyone feel comfortable and at ease, Rachelle Long Photography creates timeless images that will be cherished for a lifetime.
Artistic Landscapes
Nature's beauty is endless, and we strive to capture its essence through our artistic landscape photography. From breathtaking sunsets to majestic mountains, our portfolio showcases the serene beauty of the natural world. Each image captures the mood, tranquility, and the magnificence of the great outdoors.
Candid Shots
Life's most precious moments often unfold naturally, and our candid shots embrace these unscripted moments. Whether it's a child's innocence, a joyful reunion, or an unexpected burst of laughter, we strive to capture the genuine emotion and spontaneity that make every moment special.
Why Choose Rachelle Long Photography?
Choosing the right photographer for your special moments is crucial, and at Rachelle Long Photography, we take pride in delivering exceptional results. Here's why we stand out:
Artistic Vision: Rachelle Long's artistic vision brings a unique perspective to every photograph.
Technical Expertise: With years of professional experience, Rachelle Long possesses the technical expertise to capture the perfect shot in any situation.
Attention to Detail: We believe that it's the smallest details that make the biggest impact. Rachelle Long Photography ensures that every element of your photo aligns seamlessly to create a visually stunning composition.
Personal Connection: We build meaningful connections with our clients, striving to understand their vision and exceed their expectations.
Professional Quality: Using top-of-the-line equipment and cutting-edge techniques, we deliver high-end, professional-grade photographs.
Passion for Perfection: Our unwavering passion for perfection drives us to constantly push boundaries, creating photographs that truly stand out.
Contact Rachelle Long Photography
Ready to capture your special moments with the magic of photography? Contact Rachelle Long Photography today to discuss your photography needs. Whether it's a wedding, family gathering, or any other occasion, we are here to create timeless memories with you.
Phone: 123-456-7890
Email: [email protected]
Location: 123 Main Street, Anytown, USA