Knoxville Wedding Venues - Find your Wedding Location!
Oct 29, 2019
Weddings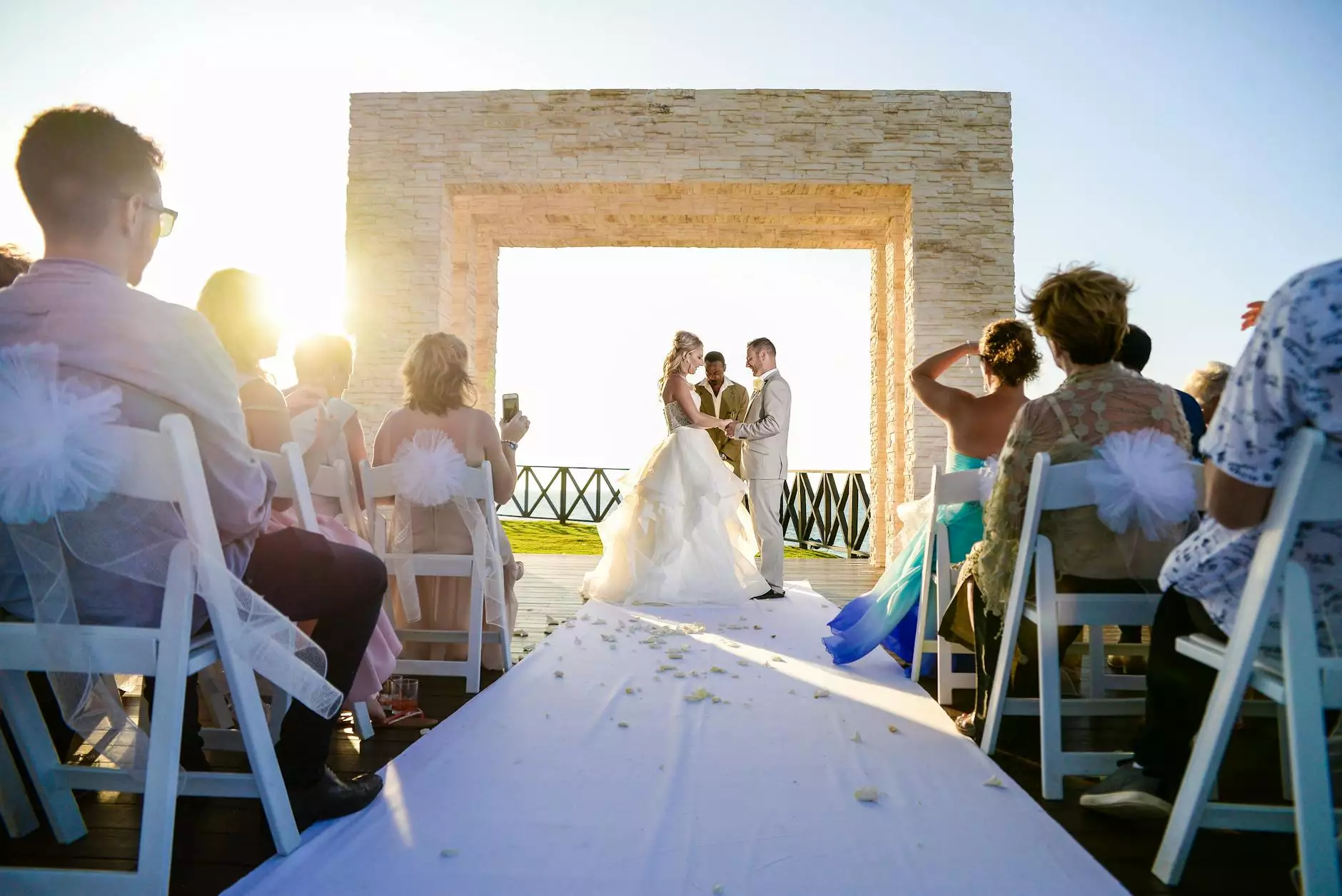 Introduction
Welcome to Knoxville Wedding Venues, your ultimate resource for finding the perfect location to celebrate your special day. Planning a wedding can be a daunting task, but with our help, you can easily discover the ideal wedding venue that meets all your needs and exceeds your expectations. Rachelle Long Photography is dedicated to providing you with a comprehensive list of top-rated wedding venues in Knoxville, ensuring that your wedding day is nothing short of magical.
Why Choose Knoxville for Your Wedding?
Knoxville, located in the heart of Tennessee, offers a picturesque setting that is perfect for any wedding celebration. Surrounded by stunning natural beauty, including the Great Smoky Mountains and the serene Tennessee River, Knoxville provides a charming and romantic backdrop for your special day. Whether you dream of a rustic outdoor wedding or a elegant indoor affair, Knoxville has a diverse range of wedding venues to suit your unique style and preferences.
Choosing the Perfect Wedding Venue
Your wedding venue sets the tone for your entire celebration, so it's crucial to find one that reflects your personal style and vision. At Knoxville Wedding Venues, we understand the importance of finding the perfect match for your special day. Our curated list of wedding venues in Knoxville has been carefully selected to offer a wide range of options, ensuring that there is something for everyone.
1. Rustic Barns and Farmhouses
If you're enchanted by the rustic charm and cozy atmosphere of a barn or farmhouse wedding, Knoxville has plenty of options to satisfy your desires. Imagine exchanging vows in a beautifully restored barn surrounded by rolling hills and lush greenery. These venues provide a unique blend of natural beauty and elegant simplicity, creating a warm and inviting atmosphere for your wedding day.
2. Historic Landmarks and Mansions
For couples seeking a touch of old-world elegance and grandeur, Knoxville boasts a selection of historic landmarks and mansions that offer a timeless setting for your wedding celebration. These venues exude sophistication and charm, with stunning architecture, lush gardens, and opulent interiors. Transport your guests to a bygone era and create lasting memories in these magnificent venues.
3. Waterfront and Garden Settings
Imagine saying "I do" against the backdrop of a sparkling lake or in a beautifully landscaped garden. Knoxville's waterfront and garden venues offer a touch of natural beauty and tranquility, creating a serene and romantic atmosphere for your wedding day. Whether you prefer the serenity of a waterfront setting or the vibrant colors of a blooming garden, these venues provide the perfect backdrop for your love story.
4. Unique and Unconventional Spaces
If you're looking for something truly unique and out-of-the-box, Knoxville has a variety of unconventional wedding venues that will make your celebration stand out. From art galleries and museums to rooftop terraces and industrial lofts, these venues offer a modern and eclectic setting for couples who want to make a statement. Let your creativity shine and create a wedding that is as one-of-a-kind as your love.
Conclusion
With our extensive list of top-rated Knoxville wedding venues, finding the perfect location to celebrate your special day has never been easier. Rachelle Long Photography is committed to helping you create the wedding of your dreams by providing you with a comprehensive selection of venues that cater to various styles and preferences. Don't settle for anything less than extraordinary - find your ideal Knoxville wedding venue today and make your wedding day truly unforgettable.