Nashville Headshots Photographer for Musicians
Nov 3, 2021
Photography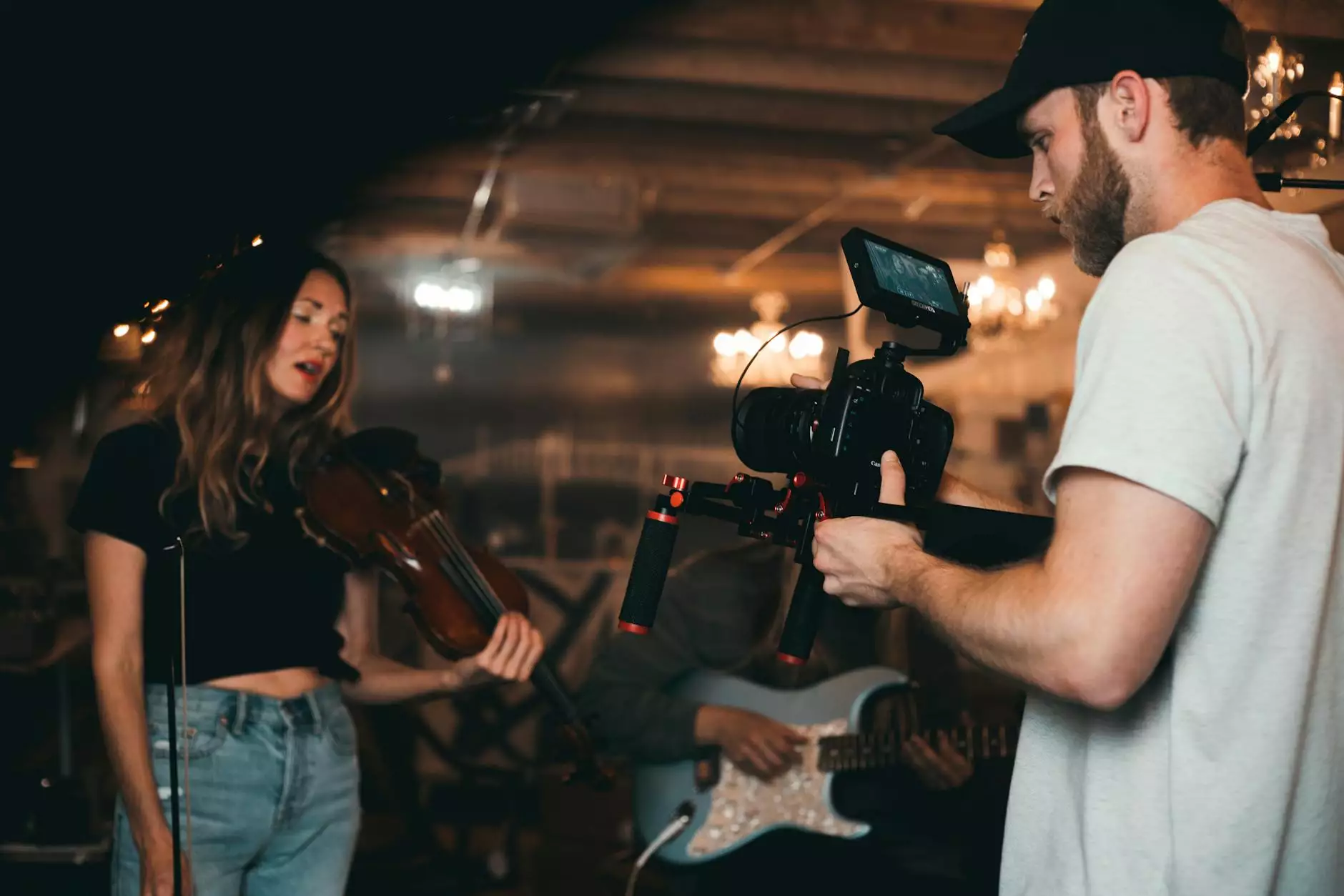 About Rachelle Long Photography
Rachelle Long Photography is a premier headshots photographer, specializing in serving musicians in Nashville. With years of experience in the industry, our mission is to provide our clients with exceptional quality headshots that accurately represent their unique style and talent.
Why Choose Rachelle Long Photography?
When it comes to getting headshots that stand out from the crowd, there are several reasons why musicians choose Rachelle Long Photography:
Expertise: Our team consists of highly skilled photographers who have extensive experience working with musicians. We understand the importance of capturing your personality and showcasing your musical talent through stunning visuals.
Attention to Detail: We pay meticulous attention to every aspect of the photoshoot, from lighting and composition to wardrobe and styling. Our goal is to ensure that every detail enhances your image and creates a powerful visual impact.
Customized Approach: We believe that every musician is unique, and we tailor our approach to meet your specific needs and artistic vision. Whether you're a solo artist, part of a band, or even a DJ, we will work closely with you to bring your creative ideas to life.
State-of-the-Art Studio: Our studio is equipped with the latest photography equipment and technology to deliver professional-grade results. From high-resolution cameras to advanced lighting setups, we have everything needed to capture the essence of your music in striking detail.
Professional Guidance: We understand that not everyone feels comfortable in front of the camera. Our experienced photographers will provide gentle guidance and direction throughout the photoshoot, ensuring that you feel relaxed and confident, resulting in natural and authentic headshots.
Fast Turnaround: We know that time is of the essence for musicians, and we strive to deliver your edited headshots in a timely manner. Our efficient post-production process ensures that you receive your final images promptly, allowing you to start using them for promotional purposes without delay.
Our Headshots Process
At Rachelle Long Photography, our headshots process is designed to meet the unique needs of musicians. Here's a breakdown of what you can expect when you book a headshots session with us:
1. Consultation
We begin with a consultation to understand your musical style, branding, and the overall image you wish to convey. We'll discuss wardrobe options, locations, and any specific ideas you have in mind for your headshots.
2. Photoshoot
On the day of the photoshoot, our team will create a comfortable and relaxed environment where you can shine. We'll utilize our expertise in lighting, composition, and posing to capture a variety of headshots that showcase your unique personality and musical talent.
3. Image Selection
After the photoshoot, we provide you with a selection of images to choose from. We understand that selecting the perfect headshots can be challenging, and we're here to guide you in making the best choices that align with your goals.
4. Editing and Retouching
Once you've selected your favorite images, our skilled editing team will enhance the selected shots to ensure they meet our high standards of quality. We employ industry-leading software and techniques to retouch your headshots while maintaining a natural and authentic look.
5. Final Delivery
Upon completion of the editing and retouching process, we will deliver your final headshots in both high-resolution and web-optimized formats. You'll have the flexibility to use them for print, online portfolios, social media, promotional materials, and more.
Contact Rachelle Long Photography Today!
If you're a musician in Nashville looking for exceptional headshots that truly represent your talent, don't hesitate to contact Rachelle Long Photography today. We're excited to collaborate with you and create stunning visuals that will impress your audience and help you stand out in the competitive music industry.
Call us at 123-456-7890 or email us at [email protected] to schedule your headshots session. We can't wait to hear from you!
Conclusion
Rachelle Long Photography is your go-to choice for top-notch headshots as a musician in Nashville. We understand the power of a well-crafted headshot in making a lasting impression on your audience and industry professionals. Through our expertise, attention to detail, and customized approach, we guarantee headshots that accurately capture your unique style and musical talent. Contact us today to book your session and take your music career to new heights!